Outstanding culture of innovation. Excellent opportunities.
Berg is not just a manufacturer of products – it is also a company where ideas are conceived that provide new impulses for the industry. The foundation is our highly developed culture of innovation – which would be unthinkable without the outstanding quality of our staff. Regardless of whether you prefer analytical or creative work – if you are interested in technology and looking for a new challenge – this is the right place for you.

---
Traineeship or dual study placement:
shape your future at Berg.
As an internationally operating and leading European producer of deep-drawn and metal tube components, we are an innovative development and production expert for demanding international clients. In order to maintain and expand our leading position in the market, we provide our own training – and offer our trainees the opportunity to shape their own future and the future of Berg. That is why we are looking for highly motivated and talented people who are passionate about precision and innovation. You will find us to be a progressive family-run business that is constantly moving forwards – and one that offers a modern working environment in which we are constantly investing.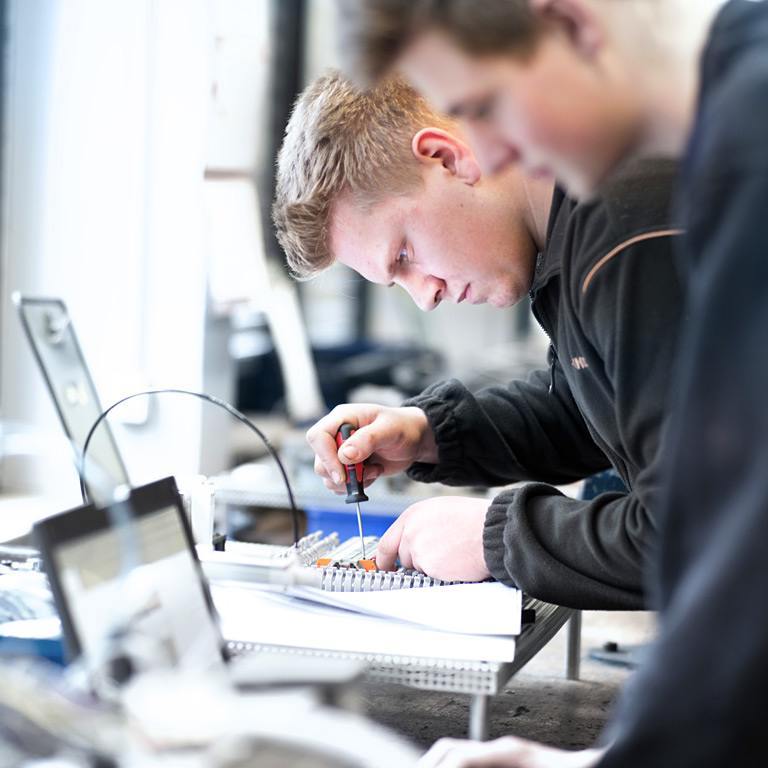 Our training programs for 2023
If you are interested in a traineeship with us, please send your resumé to:
Hans Berg GmbH & Co. KG
Herrn Ralf Lütz
Talsperrenstraße 4 - 6
51580 Reichshof
Tel. 02296 802-153
Fax. 02296 802-159